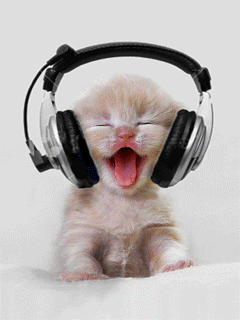 That's right people, I'm a regular DJ Khaled up in this piece... or something.
Basically when I was putting together my list of fav things from '09, I realized not only was it a lot of singles, but also pretty autobiographical (in the coincidental way that my life always is). So I decided to make myself a little mini-mixtape, cued up my Garage Band, and got my DJ on.
Here are the tracks:
1. Not Giving Up - Daniel Merriweather
2. Tricky Tricky - Royksopp
3. The Girl and the Robot - Royksopp
4. With Every Heartbeat - Robyn
5. Heads Will Roll - Yeah Yeah Yeahs
6. You've Changed - Lauren Flax
This was the first time I've done something like this, and it was def one of the most challenging fun projects I've done in a while... much respect to people who do this on a reg basis (including my favs DJ Moma, Spinna, and Premonition).
Here's the link... http://www.zshare.net/audio/710795336bcb188f/
enjoy!