In dedication to "teh gheys" for always capturing my eye.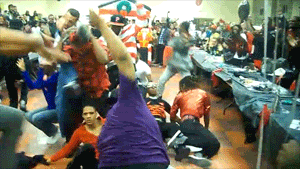 This reminds me of a gay-er version of the "Brand New Day" scene in The Wiz, one of my favorite movies of all time.
Shout to http://www.awesomelyluvvie.com/ for the amazing .gif (gift?)



Philippine's finest. Truth, the hook to this song is extremely catchy. If only I knew what he was saying.