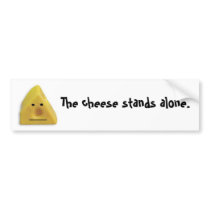 I am in my twenties, an age in which media has been fascinated recently. New York Times Magazine recently did a multiple page article titled "What is it about 20 Somethings?". Apparently our problem is that we're not growing up as fast as previous generations, creating another stage in development being called "emerging adulthood." Of the five milestones sociologist mark as the transition to adulthood, one of the stages my generation tends to struggle with the most is marriage.
I myself am single, which is fairly common for a person in their 20s. This is pretty well known in my family. I don't hide it, nor do I feel ashamed.
However amongst the many mysteries of time and space that occur after you turn 25, I have come to believe that my "single-ness" is now starting to make my family uncomfortable. Specifically, they want me to get married.
Read more
HERE!