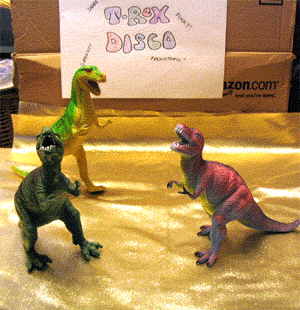 I like to imagine they're dancing to "whoomp there it is." It seems fitting.
That was the song my subconscious dj selected for my bday. I've been thoroughly enjoying all morning.
PS - After the brontosaurus left, they played "who let the dogs out" and laughed at his misfortune. A brontosaurus going to a T-rex disco, honestly! Then the brontosaurus came back and burned the disco down, Carrie-style, and they all died. Sad really, all little arms should be united.